Meet the Team
Sarah-Jayne
NH Trainer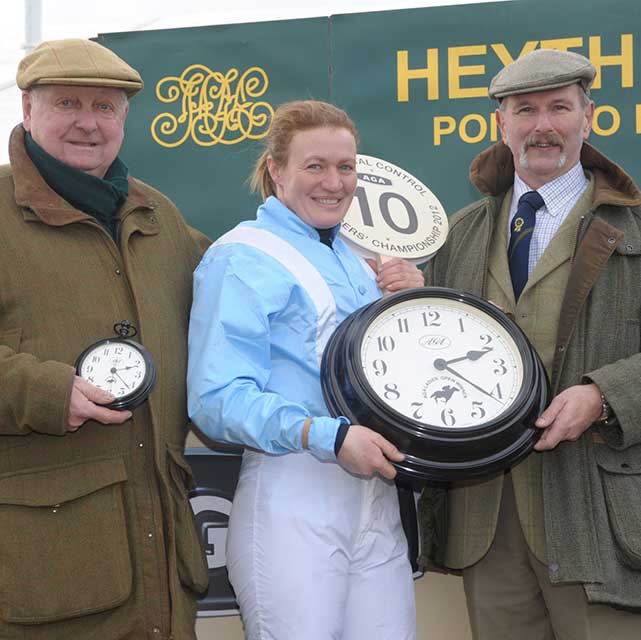 Sarah Jayne attained her full public NH licence in 2012, having cut her teeth training over 60 point to point winners, many of them homebred youngsters or rejects from other yards. It only took a month before she started sending out winners under rules and she is now one of the new emerging trainers taking the NH scene by storm.
Coming from a farming family in Hereordshire, she was a keenshowjumper from an early age, graduating to riding many pointto point winners, before gaining her category B amateur licencewhich allowed her to gain valuable experience riding against professionals. As the racing bug took hold, she developed her
skills and knowledge working at local racing yards.
Sarah Jayne prides herself on meticulous attention to detail at every stage of training and this policy has seen her yard turn out a string of vastly improved horses.
Ryan Bradford
Senior Work Rider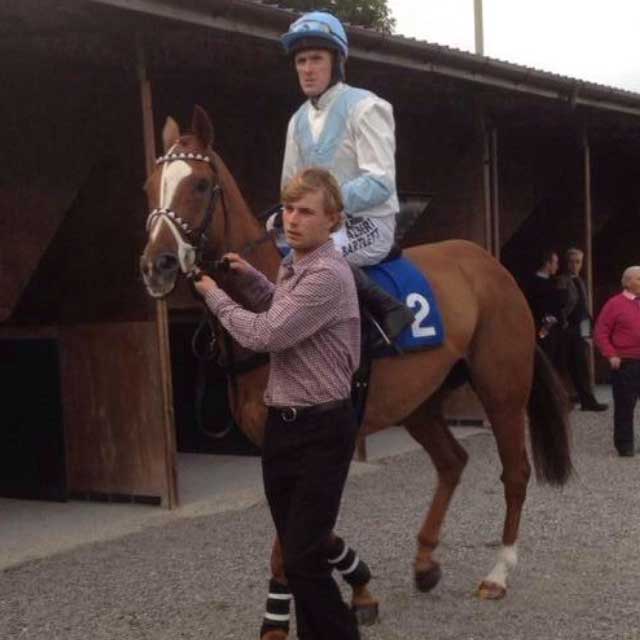 Ryan completed his 9 week NVQ3 at Doncaster racing school before joining George Baker's excellent team in Marlborough where he developed his work riding skills. At 6'2" he soon realised flat racing would be unrealistic so he joined SJD racing to gain experience riding NH horses with a view to gaining his category A amateurlicence. He is a highly motivated and reliable member of the team and we hope to get him started race riding this year.
Trisha Smith
Work Rider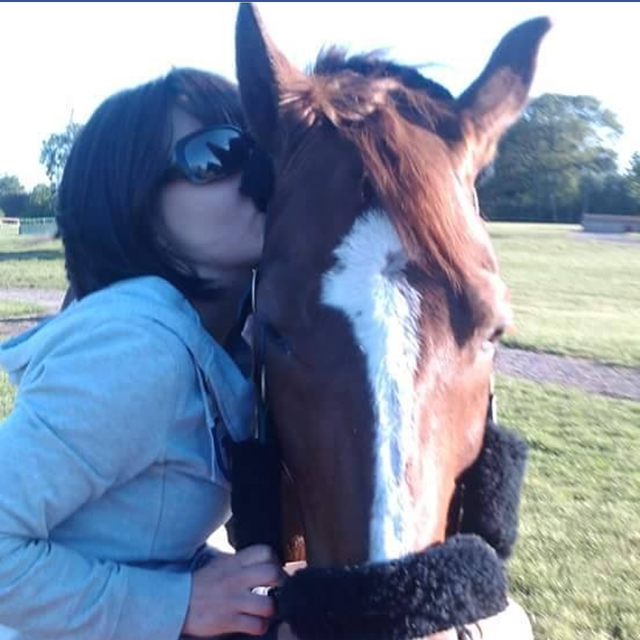 Trisha brings a different dimension to the team having previously worked as an Olympic dressage groom for 4 years and been stable manager in an eventing yard for two years: her flatwork experience is invaluable in getting the horses using themselves properly. She also worked for Gai Waterhouse in Australia as a track rider so is well trained to riding racehorses.
Sammi Walters
Work Rider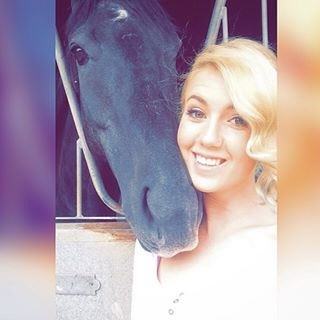 Sammi has worked in racing for nearly two years having previously been on an eventing yard. She is hard working, ambitious and looking to further her career in racing with us.
Charlie Hammond
Conditional Jockey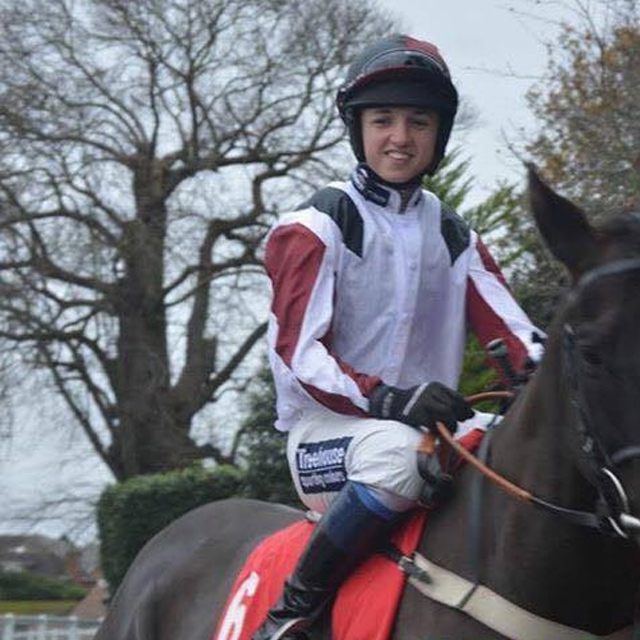 Charlie joins us several mornings a week as our conditional jockey, having won many point to points and pony racing. His enthusiasm is infectious and we think he also has the talent, drive and commitment to become an established name in the professional ranks in years to come.
James Jeavons
Amateur Jockey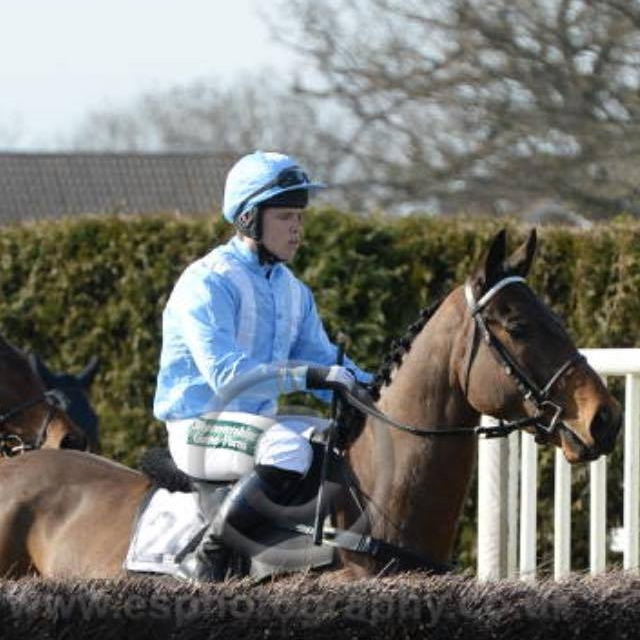 James is our yard amateur having successfully gained his CategoryB licence last year. He takes a valuable 7lb off the horses in a race. James is hard working and still enjoys point to pointing.
Black Dog Forge Farriers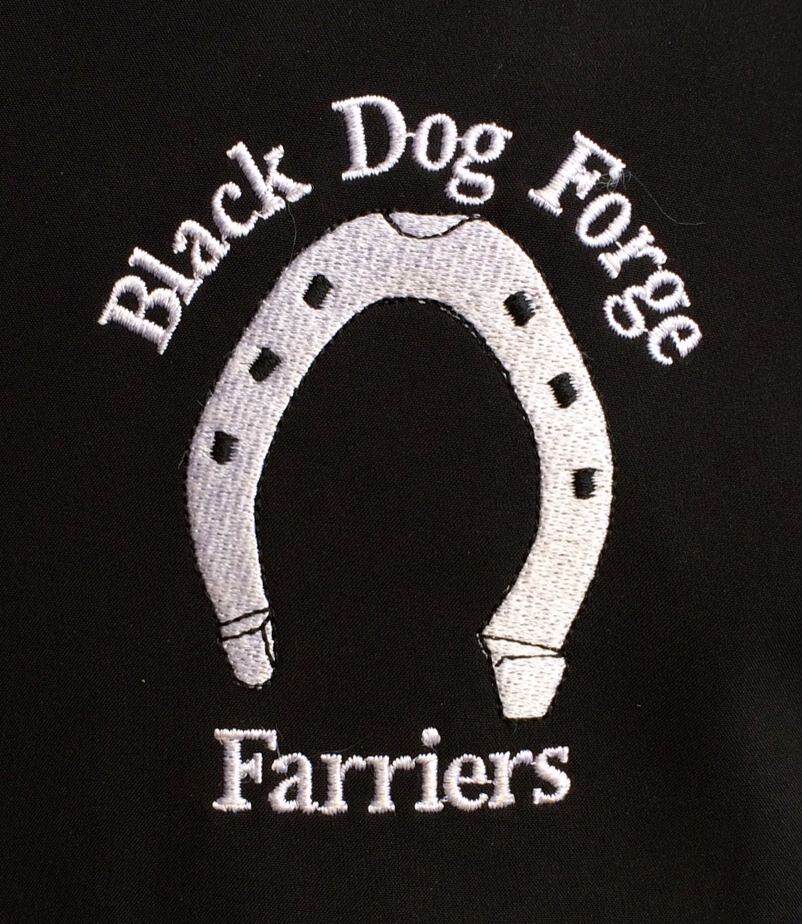 There is an old saying 'No foot, no horse'. Mark Evans and his team at Black Dog Forge are specialists in plating racehorses and corrective farriery. They assess each horse's shoeing needs on an individual basis by watching their movement,analysing conformation and paying particular attention to foot balance. Our horses are trained in steel shoes to provide support and protection and are only put into aluminum racing plates to run. Once the horses are at full fitness and racing, they keep their race plates to prevent unnecessary trauma to the hooves by changing shoes.
Meadow Equine Vets

A family run practice which is run in conjunction with their excellent stud, Mr Brendan Paterson BVetMed Cert ESM MRCVS and Mr Ciaran Paterson BVSc MRCVS are experts in racehorse veterinary care and are on hand 24/7 to ensure our charges stay in the peak of health.
They offer:
Pre-purchase & insurance examinations
In house & referral laboratory services
Event and racecourse cover
Portable radiography, ultrasound & videoscopes
Routine equine surgery
Poor performance, medical & lameness investigation
Vaccinations & preventative medicine
Sale/auction vettings & attendance
Export examinations & certification
Passporting & registrations.
Simon Pratley BAEDT Equine Dentistry
All of our inmates have an individually tailored nutrition plan, so oral health is paramount if they are to gain maximum benefit from it. Simon Pratley has a wealth of experience in equine dentistry: diagnosis, prevention and treatment of diseases, disorders and conditions of the oral cavity, maxillofacial area and the adjacent and associated structures. He deals with the routine dental work of the horses, such as rasping the sharp edges of teeth, to ensure proper mastication and aid the digestion process.