We have an extensive range of facilities here at the Upper Withers with details below.
GALLOPS
We OWN our own gallops which allows us to add variety and dimension so horses can do something different everyday to keep them happy.
We can cater to every horse and tailor their training programme around their own individual requirements.
4 Furlong GTech Carpet Canteround
Access to a 5 furlong stiff uphill carpet fibre gallop.
Free range of 200 acres of old turf, uphill and/or flat gallops.
Woodland canters, ideal for educating youngsters, sweetening up older or soured horses. All our horses are very well balanced.
Access to a further 1,000 acres of old turf farmland providing a variety goings.
A selection of 3-6 furlong power harrowed dirt strips to add variety to the summer training programme.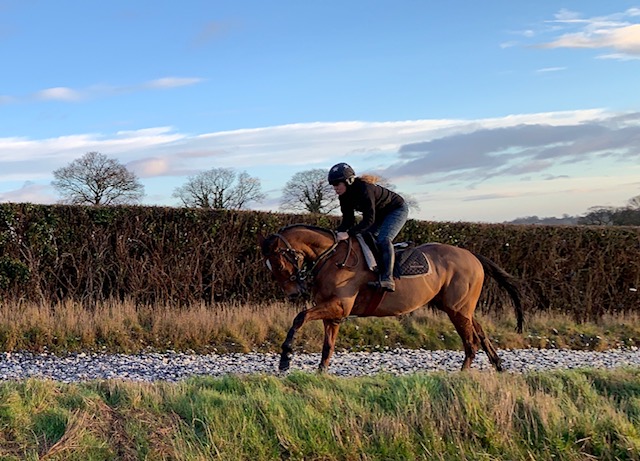 CARPET CANTEROUND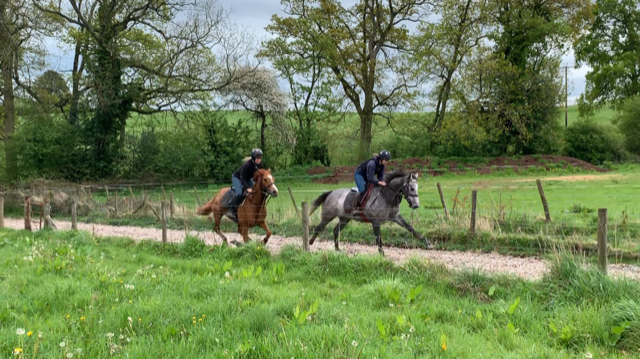 ACCESS TO FABULOUS 5 FURLONG STIFF UPHILL CARPET FIBRE GALLOP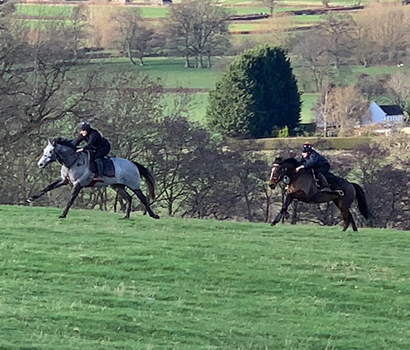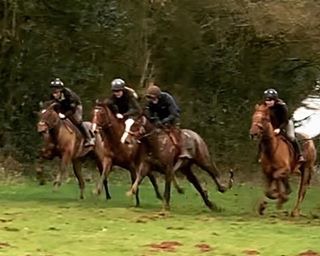 OLD TURF GALLOPS
STABLE BLOCKS
Indoor American barn style stables with excellent ventilation
Outdoor stable yard with views over the valley
Isolation yard. Situated half a mile away from the main yard, the lovely peaceful situation is ideal for quarantining horses that come the sales, or have have exhibited signs of illness
All of our stables are
Well ventilated
Fitted with mirrors to reduce stress/anxiety
Rubber matted to help prevent injury
Deep bedded for warmth, comfort & injury protection
Fitted with hay bars to allow ad lib access to our home grown organic hay
Daily scrubbed water buckets (I will NOT have water drinkers as they can become stale, dirty and do not allow you to monitor a horses daily water intake and is purely a labour saving device)
I insist on a thorough bio security programme of fully disinfecting and painting in between every horse
The stabled horses HEALTH, COMFORT, and SAFETY are of vital importance to their general well being that is regularly neglected in racing yards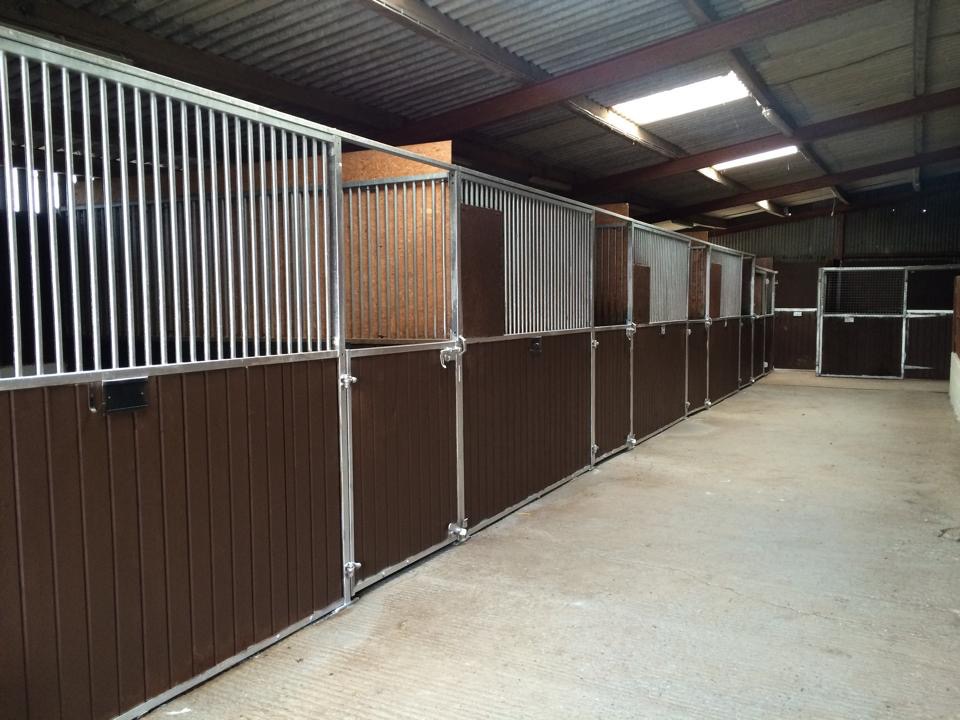 THE BARN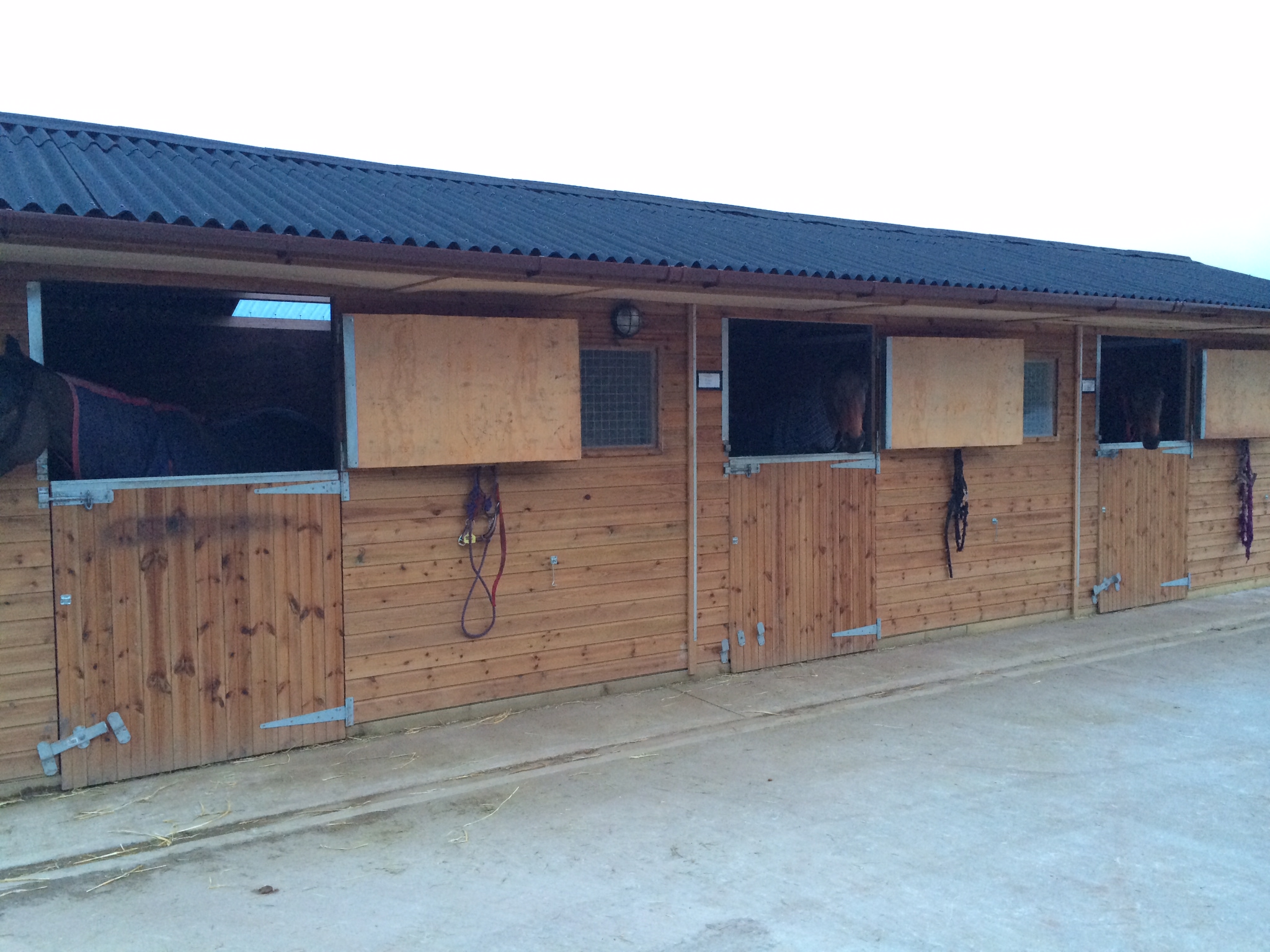 ISOLATION YARD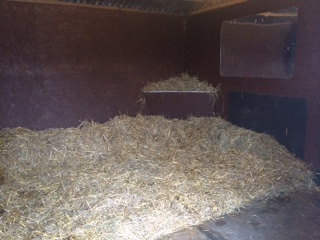 RUBBERMATTED, DEEP BEDDED, MIRRORED STABLE WITH HAYBAR
PADDOCKS
ALL of our horses have DAILY turnout time to relax unwind and just be a horse! It is ESSENTIAL to their health, happiness and general well being.
Every horse has it's own paddock to reduce the risk of injury. All paddocks are mains electric fenced to keep the horses safe and secure.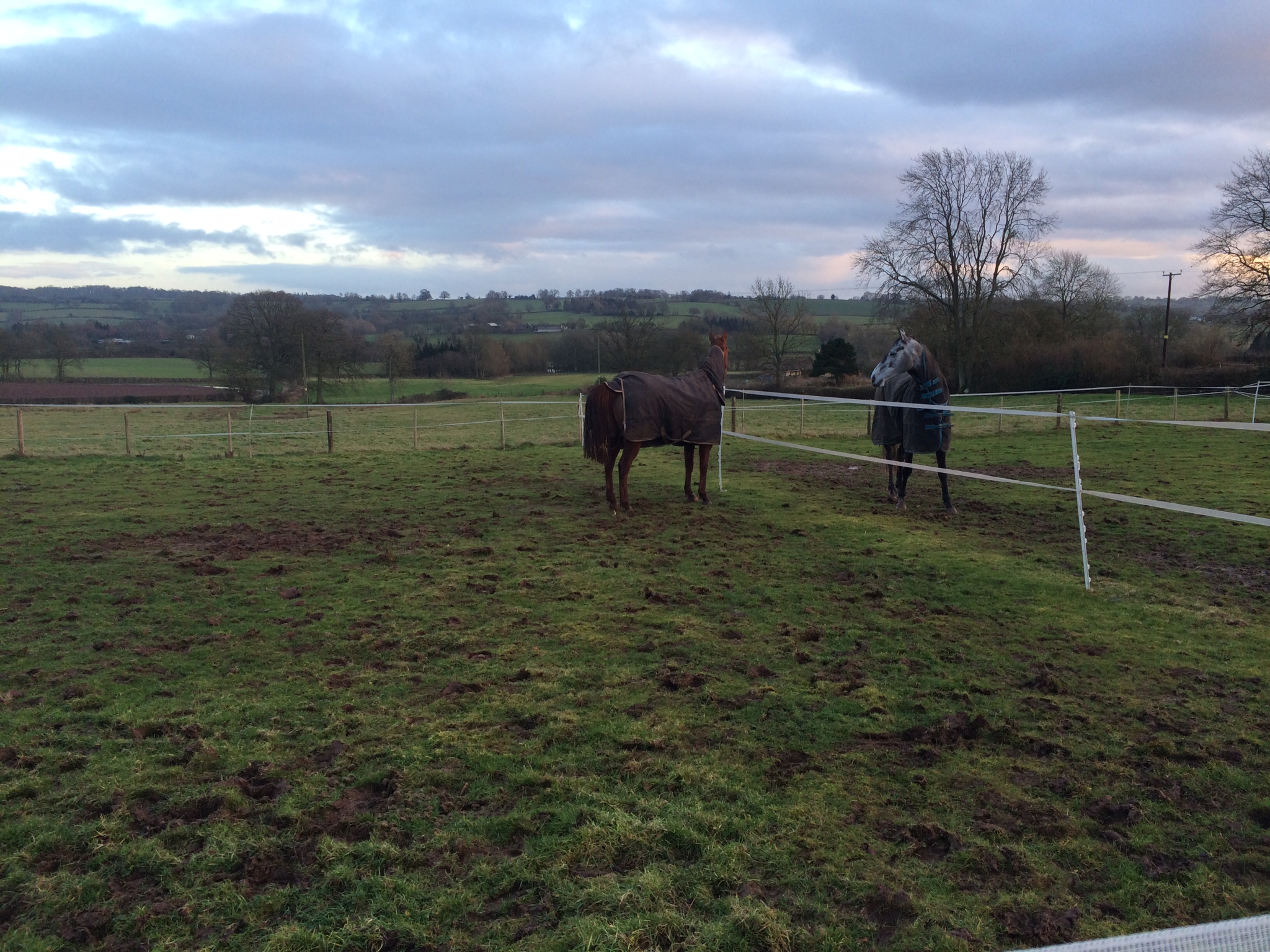 INDIVIDUAL TURNOUT PADDOCKS
SCHOOLING FACILITIES
"Races are won or lost with jumping."
SCHOOLING FIELD
3 flights of normal hurdles, French style brush hurdles and regulation height fences. Plus a nursery line.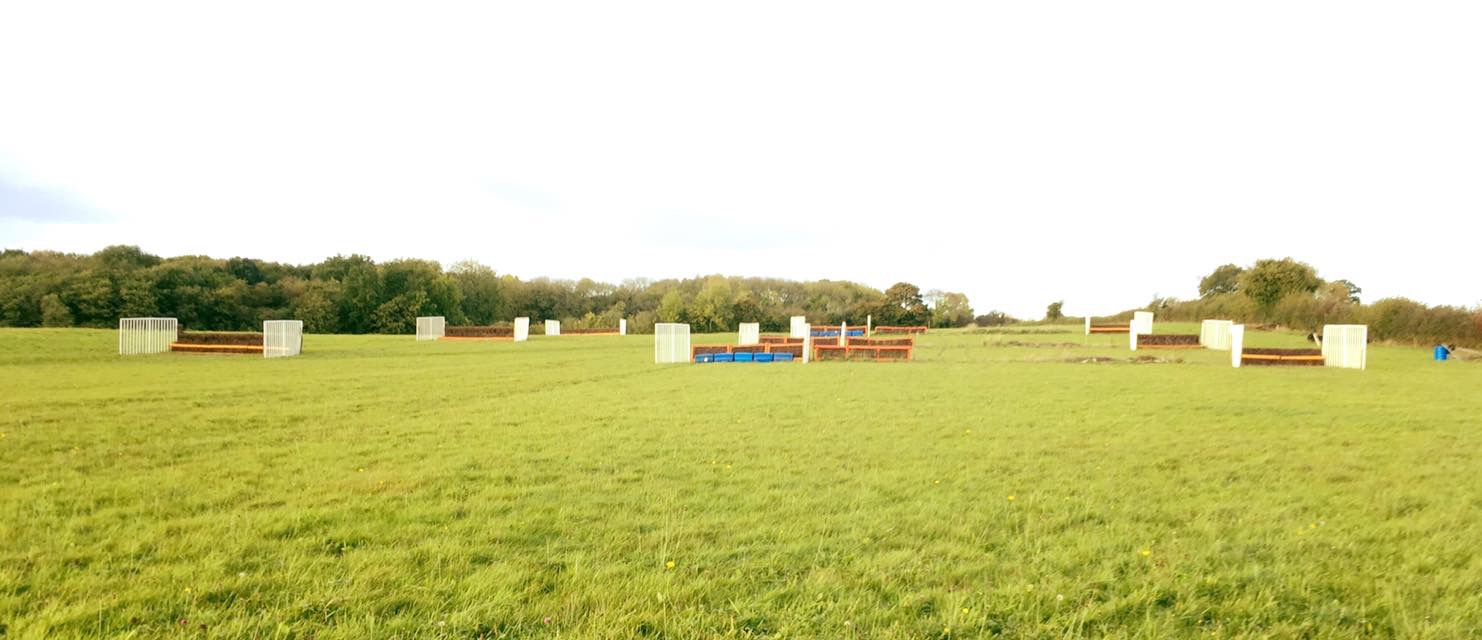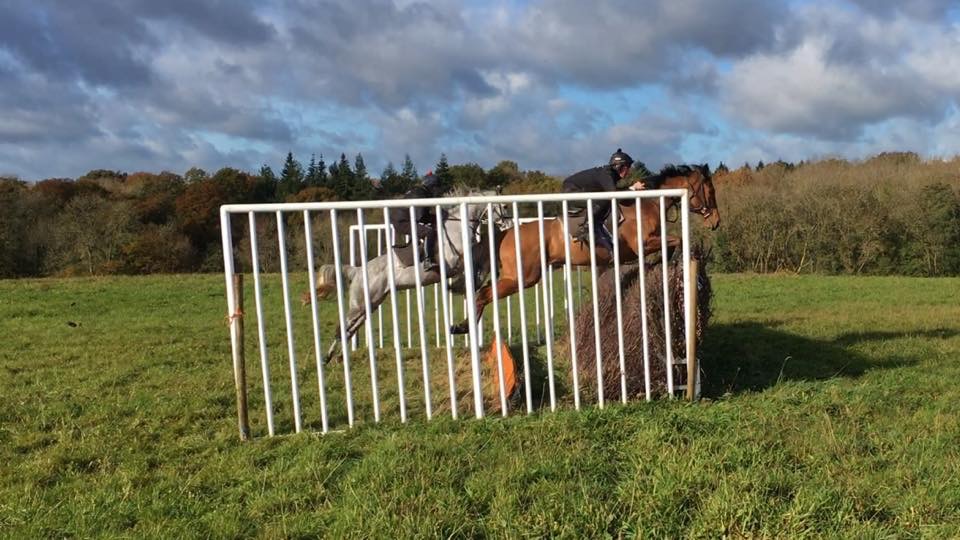 REGULATION SCHOOLING FENCES
ALL WEATHER SCHOOLING LANE
2 flights of rubber hurdles on a Woodchip surface allow schooling all year around.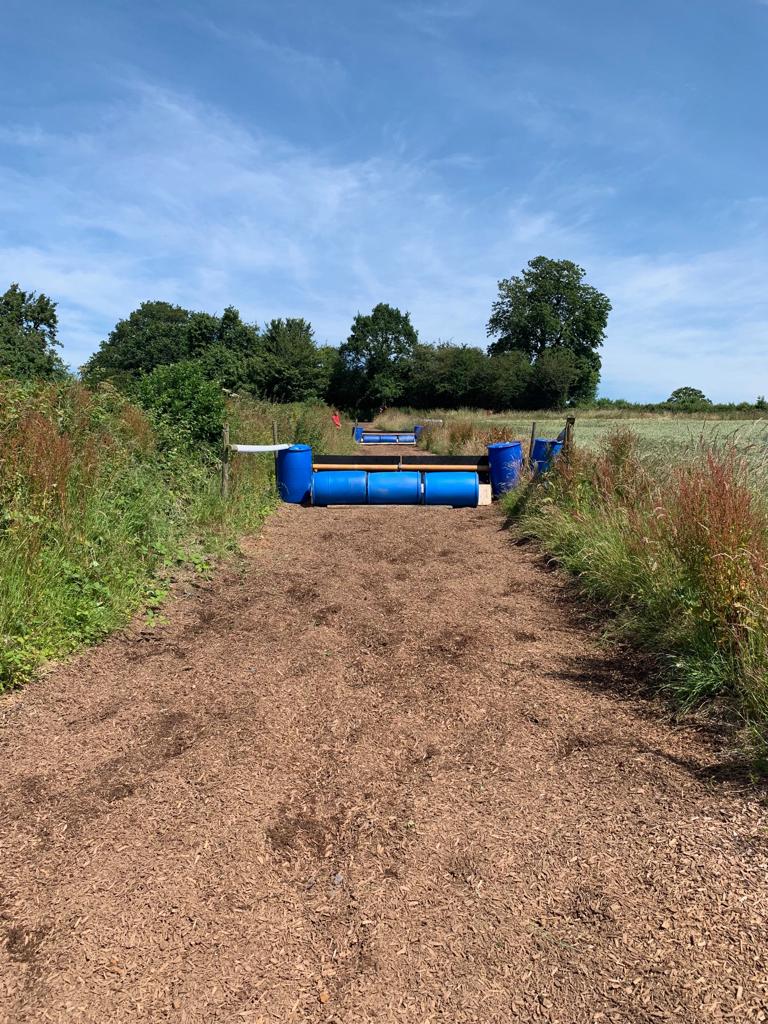 RUBBER HURDLES
SHOWJUMPS/CROSS COUNTRY JUMPS
A wide variety of showjumps and cross country jumps are situated all around the farm to allow access to jumping opportunities as part of their regular daily routine.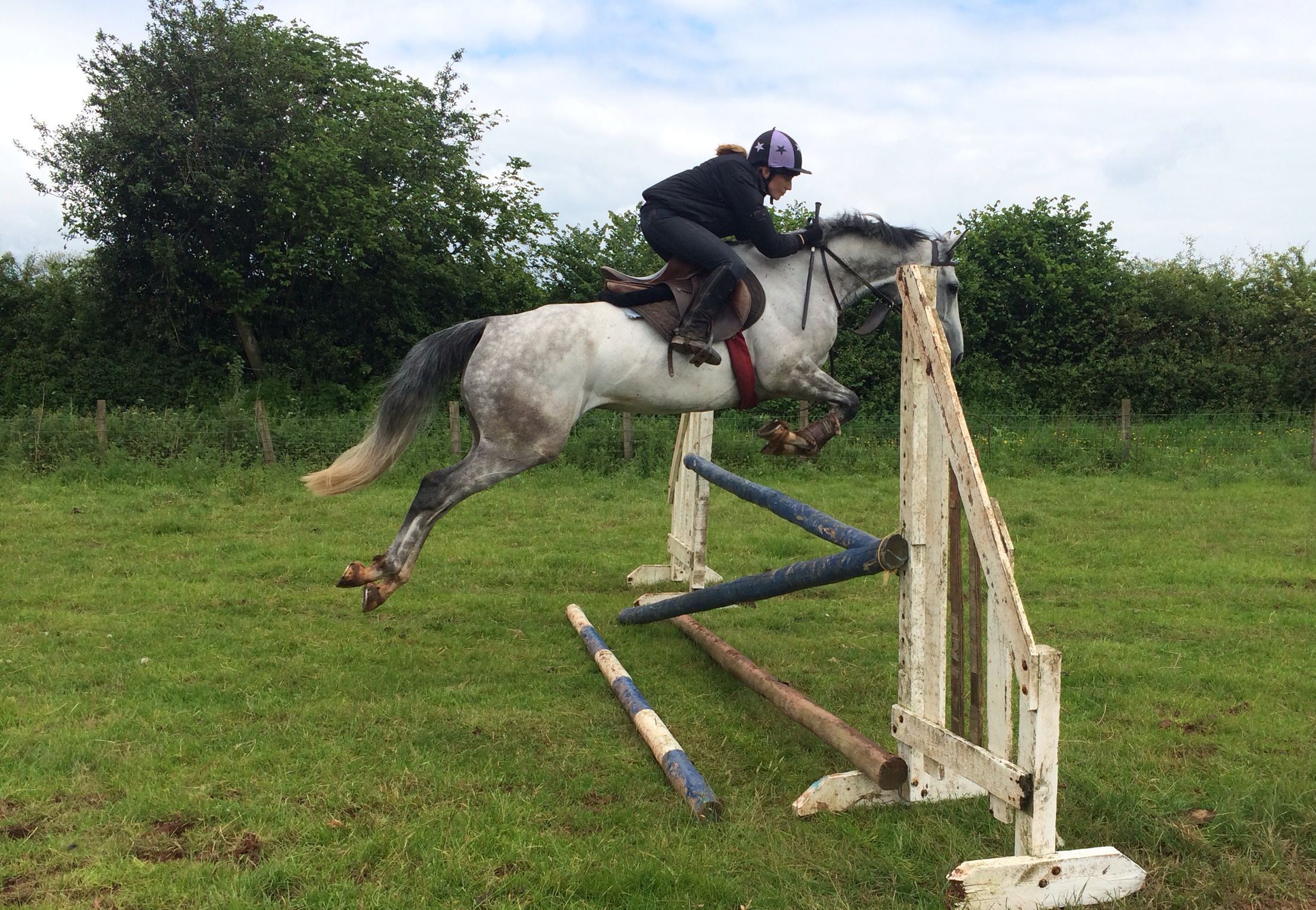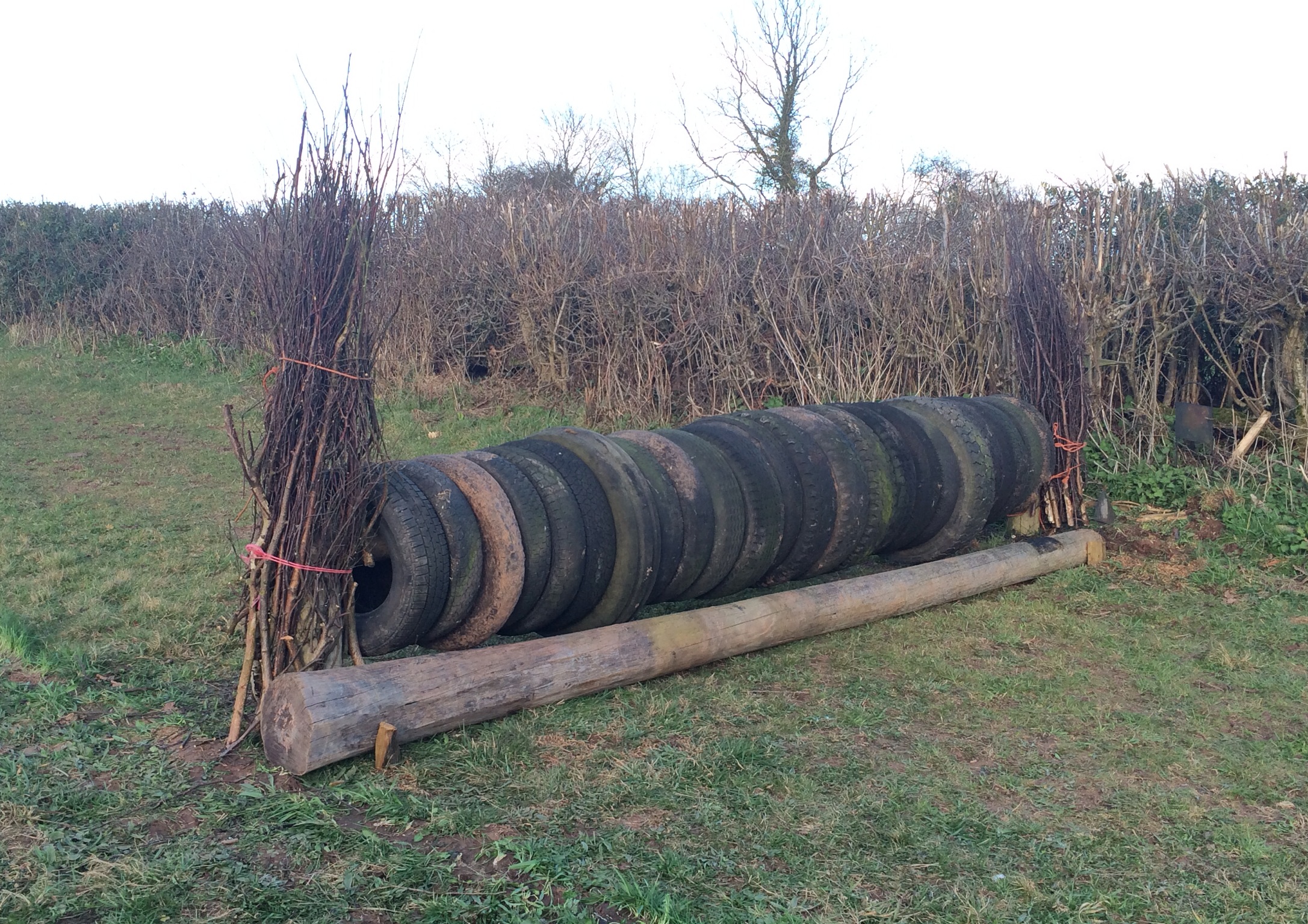 CROSS COUNTRY SCHOOLING JUMPS
ARENA FOR RIDDEN & LOOSE SCHOOLING
All of our horses begin their jumping education in the arena without a rider so that they learn to balance and adjust to their stride withour a riders influence. They then progress to jumping poles and tyres with a rider on until they are confident enough to jump hurdles.

ARENA
SOLARIUM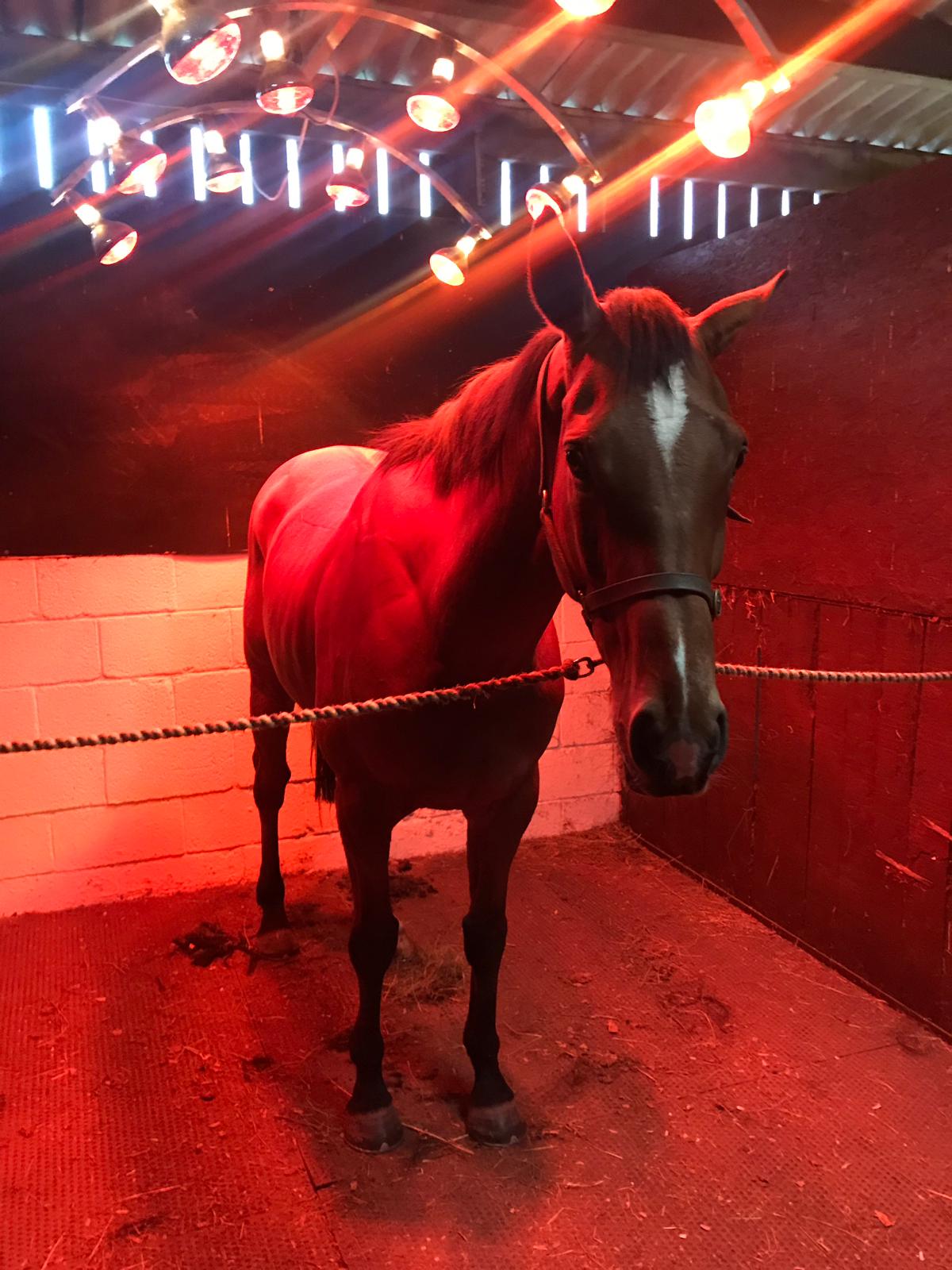 KEY BENEFITS:
* Improve muscle suppleness before exercise, reducing warm up time and eliminates the risk of injury
* Help improve blood circulation and cellular metabolism
* Heat therapy assists recovery to any injury
* Help reduce stiffness after workout and promotes relaxation and recovery
* Improve general health and well-being of your horse
* Infrared bulbs heat penetration is a great source of Vitamin D which is an essential vitamin for healthy skin and muscle development, which horses get from the sun and is often lacked in the winter months.
* Helps dry off your horse or pony after workout, washing or swimming
* The open frame unit prevents condensation and moisture buildup, allowing air to flow and circulat
* Reduces the risk of a cold/stiff back
* Low Glare Infrared Lamps to reduce brightness on your horses eyesight.
NEBULISER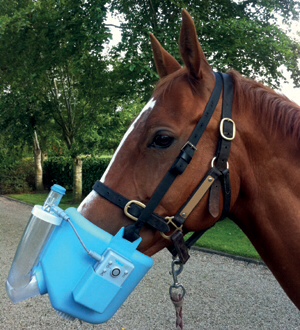 KEY BENEFITS:
* Can be used to condition the airways in preparation for races
* Particularly useful in horses with allergies/respiratory conditions or had prior wind operations and are aspirating food & water.
* Clears dirty noses, dry coughs, treats dust allergies etc
* Can be used to treat respiratory problems diagnosed by professional veterinarians.


HAYGAIN HAY STEAMER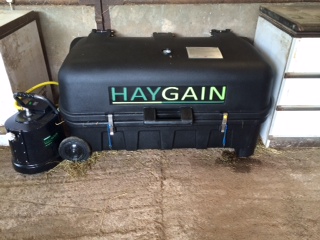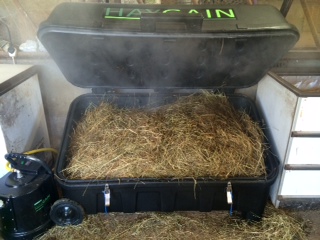 KEY BENEFITS:
HAYGAIN hay steamers eliminate respirable dust in hay and haylage by killing mould spores and bacteria to produce hygienically clean forage. HAYGAIN will help improve the health, wellbeing and performance of your horse.
IN HOUSE TRANSPORT
We do all our own transport which not only saves our owners money but prevents virus transmissions that would be virulent in transporters boxes.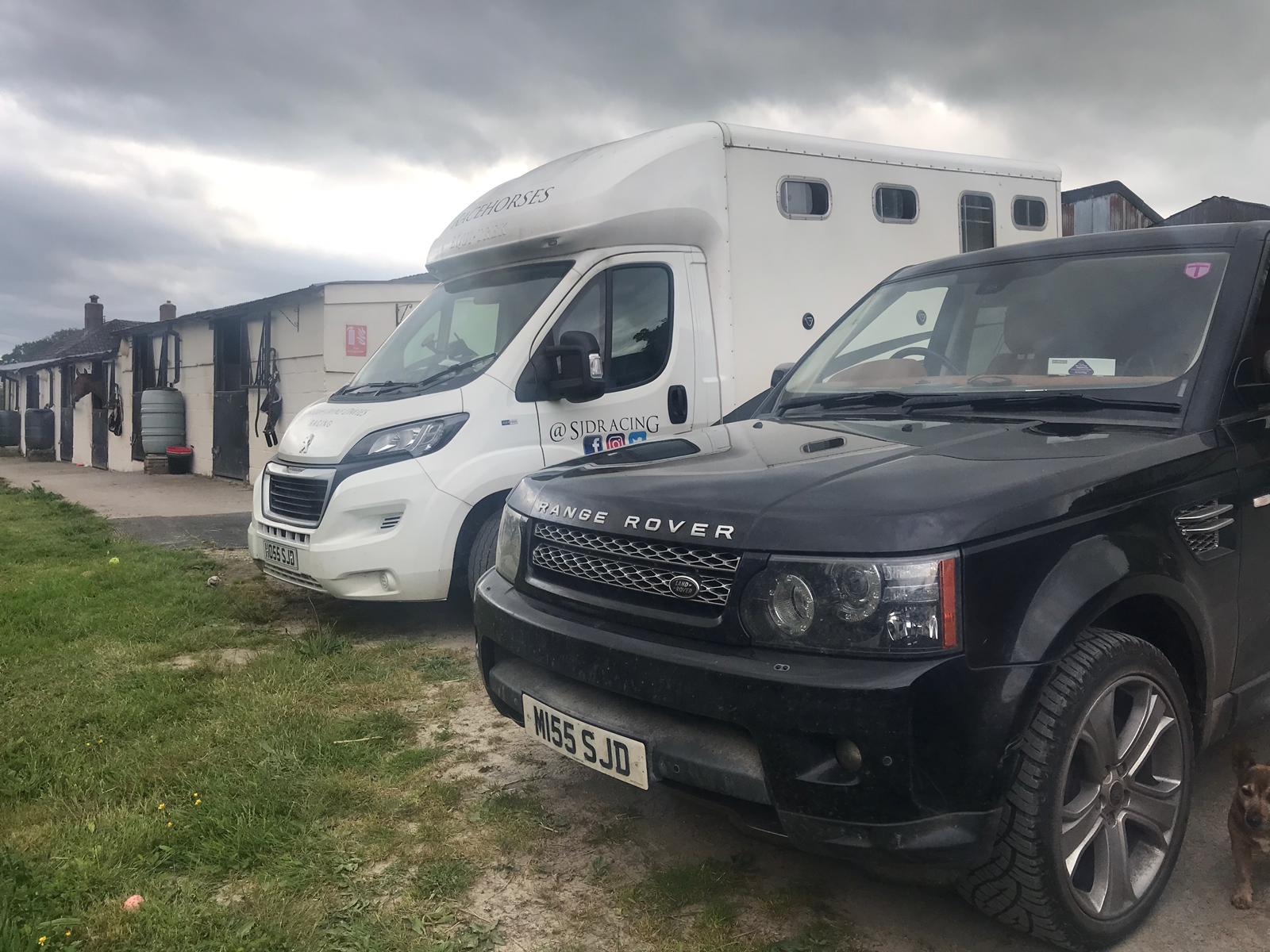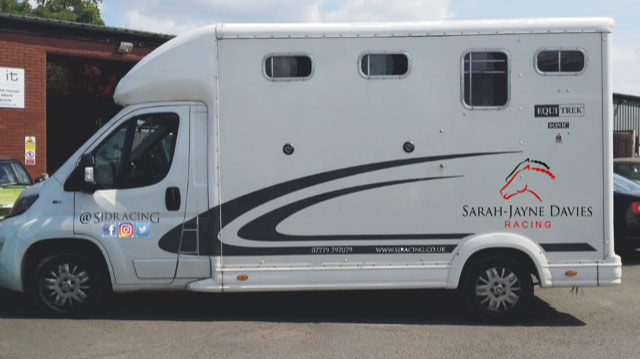 HORSEWALKER
Claydon 4 horse walker with Monarch fencing and rubber matting for safety. Ideal for daily use with horses that are prone to tying up (muscle cramps), and for warming up or cooling down without the additional weight of a rider.
DIGITAL WEIGH SCALES
A training aid to monitor the horses condition and establish an ideal racing weight, the horses are weighed upon arrival and then weekly thereafter. Their daily training regime and dietary requirements can then be adjusted accordingly.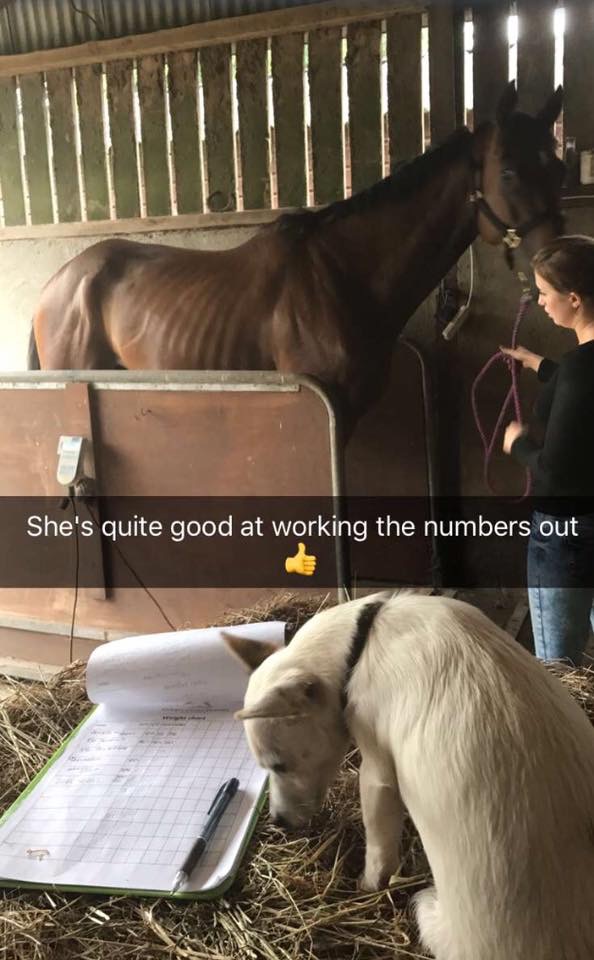 ELECTROMAGNETIC MASSAGE RUG
The 'Impulse Line' Combi Pro from Activo-Med is a unique rug which provides sequenced Pulsed Electromagnetic Field (PEMF) and Massage Therapy to the horse from poll to tail. It is a highly advanced system, comes with preset programs for everyday use plus the ability to change the time, frequency and intensity to offer individual horses the most effective combination of therapies. It can enhance the performance of sporthorses in a cost effective and easily manageable way.
It enhances suppleness, fitness and has great rehabilitation properties. I use it as part of their daily routine and have noticed great benefits with the equipment and use it as a preventative measure to ensure my horses are always prepared, supple and ready to work.
STARTING STALLS
We have our own 3bay starting stalls for use with flat horses as the race can be won or lost at the start.