We had two runners at the weekend, Camlad Kingfisher staying on well to finish 2nd first time after a wind operation and Percy Thrower making a pleasing return after a year off.
Kingfisher should improve for this run in terms of confidence having only recently had his soft palate fired. He jumped well and it is great for his very patient owner Caroline to see him reproducing his homework at last.
Percy should have blown away the cobwebs with his run and will get further in time too. There's fun to be had with him this summer.
Both horses came out of their races well and should be back on the track in a couple of weeks.
On Tuesday we took John Richards' lovely mare 'Kims Diamond' to Stratford to begin her hurdling career. Having previously been a bit temperamental with her former trainer, it was important to give her a quiet, confidence giving ride. She behaved IMPECCABLY and jumped well but was understandably still very green. She will have another couple of educational runs like this as she came out of the race looking very pleased with herself.
Back on the yard; we are flat out haymaking now to fill the barns with our fantastic organic hay for Winter. Tabitha Worsley (who rode both horses superbly at the weekend) has been in to school next weeks runners on the woodchip schooling strip. Having become National Ladies Amateur Champion last season Tab has 'turned pro' and set her sights on bigger targets. We are 100% behind her and you will see her riding more of ours from now on.
Thanks as always to our wonderful sponsers Horse-a-Holic Ltd providers of all equine needs, visit their website at www.horse-a-holic.co.uk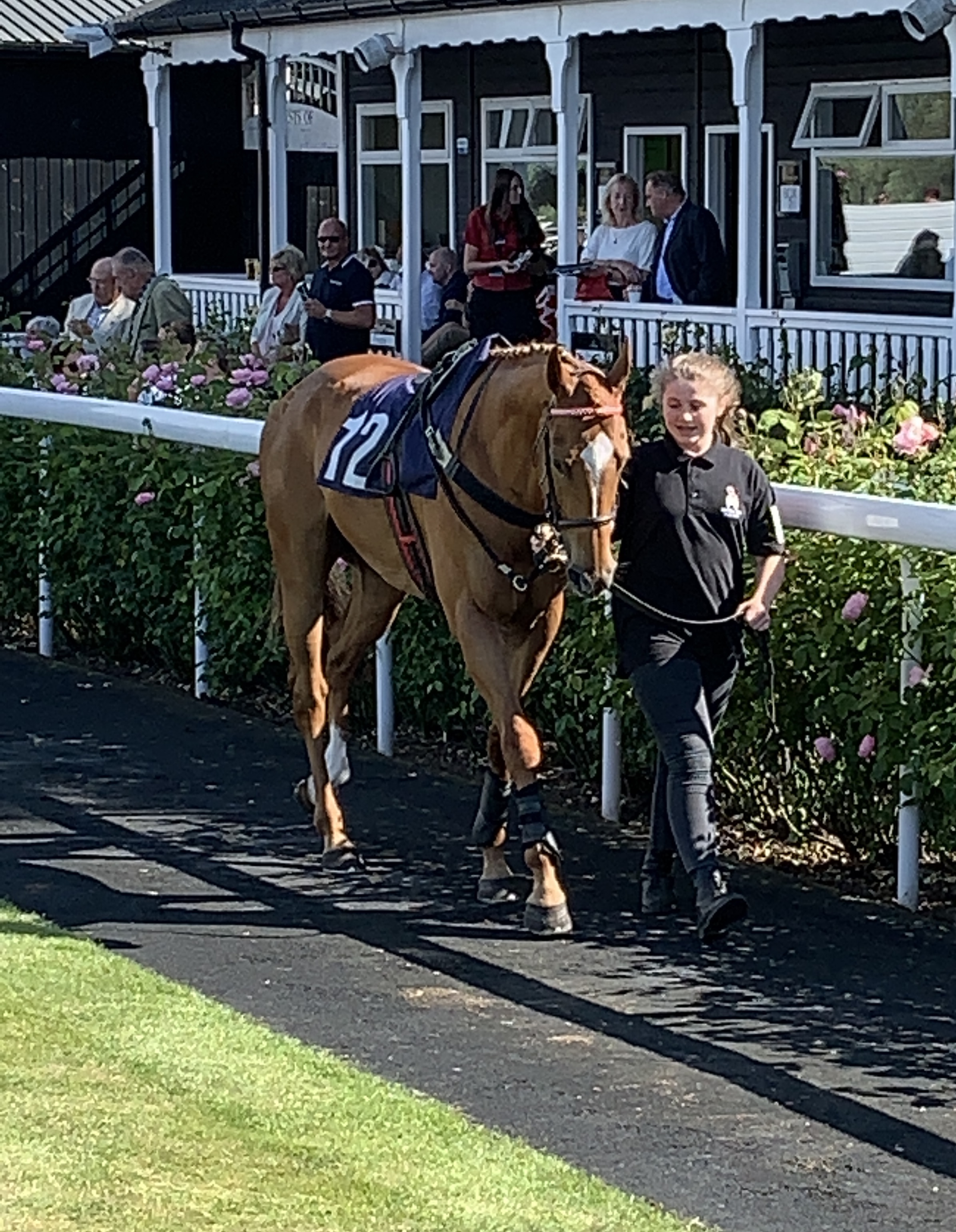 Percy Thrower with owners daughter Iona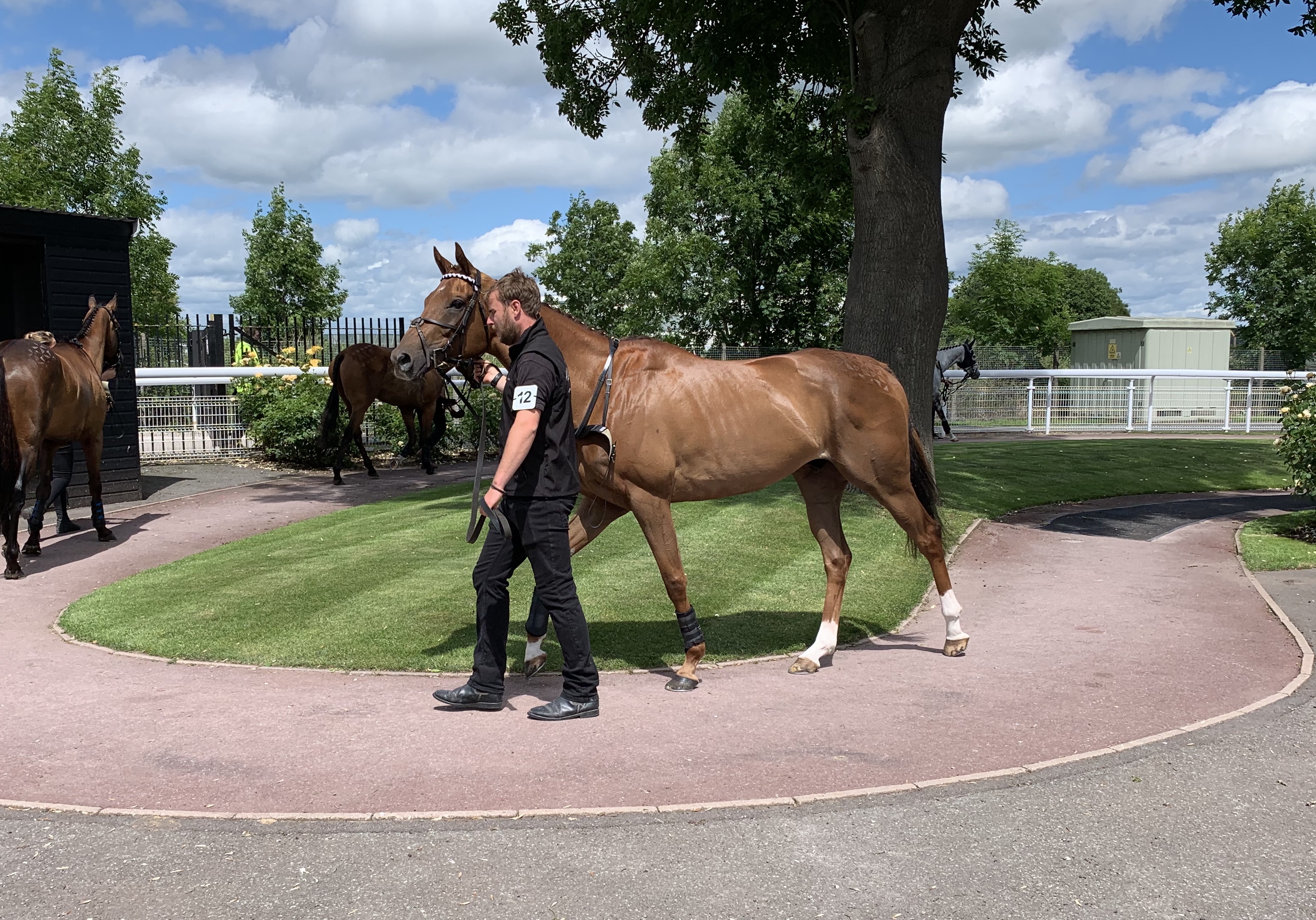 Camlad Kingfisher & Ryan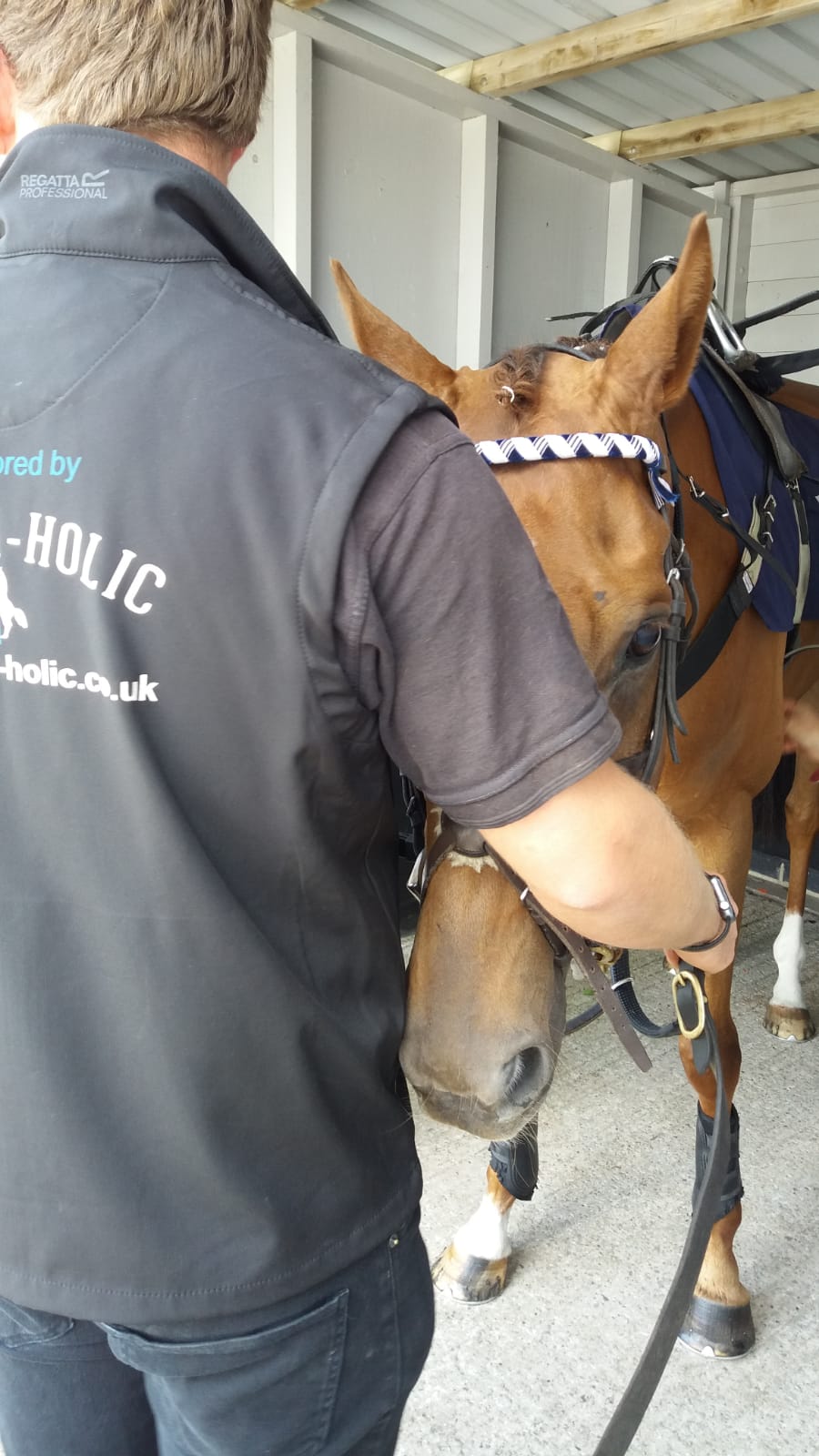 Camlad Kingfisher & Ryan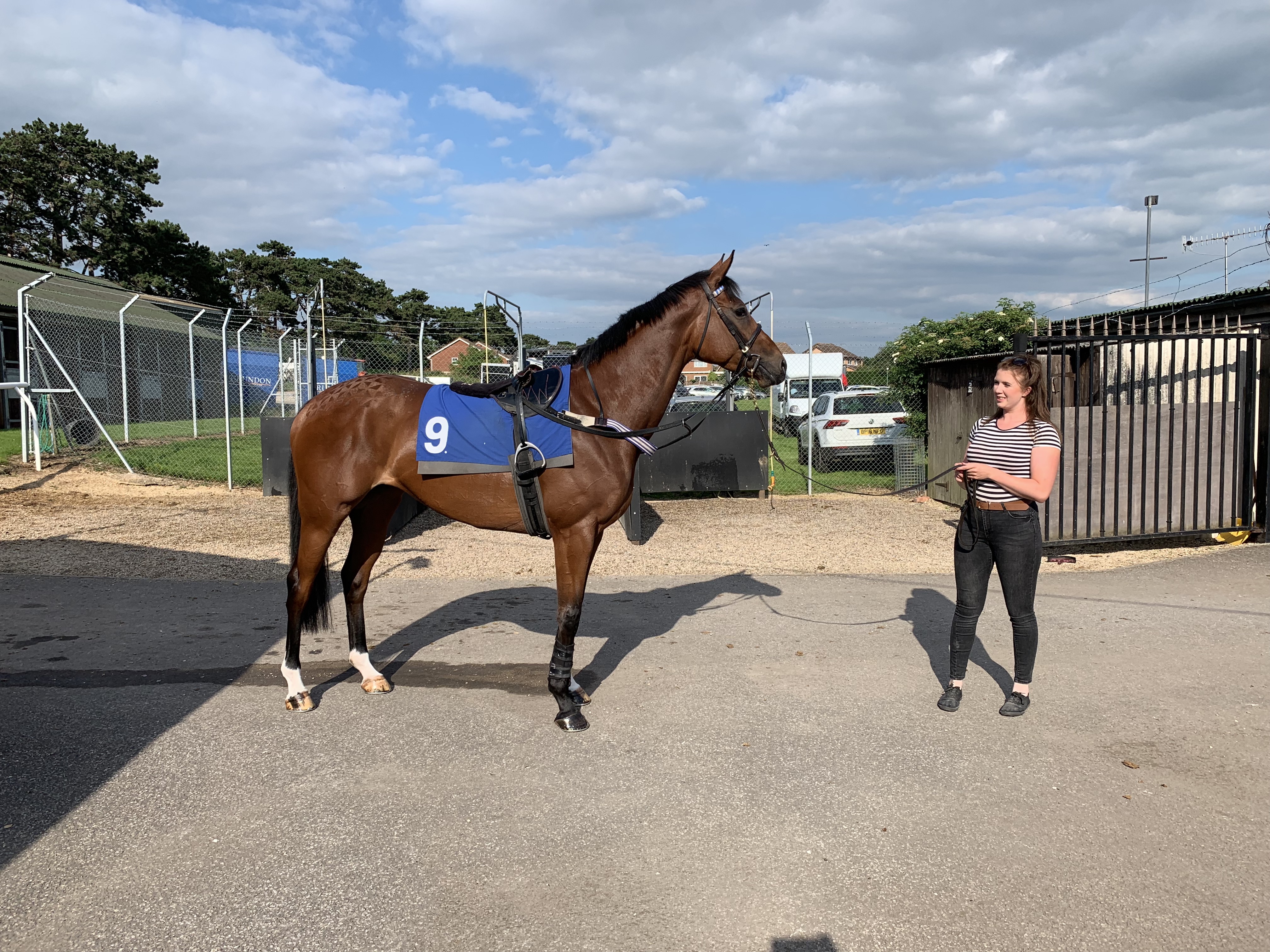 Kims Diamond & Sammi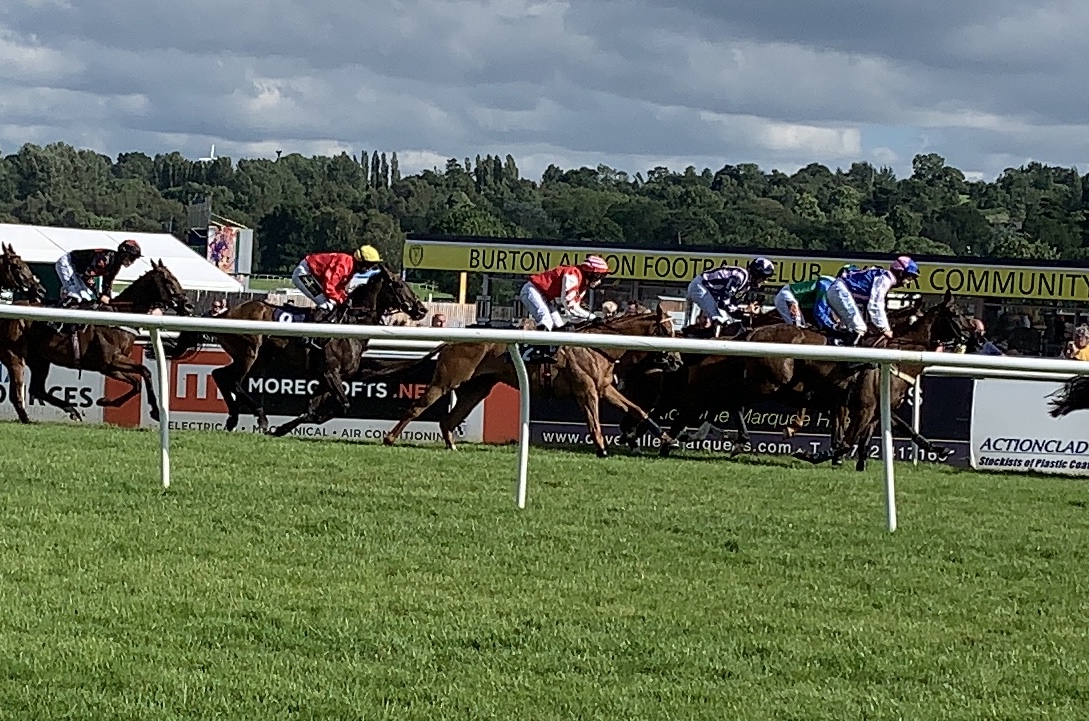 Percy Thrower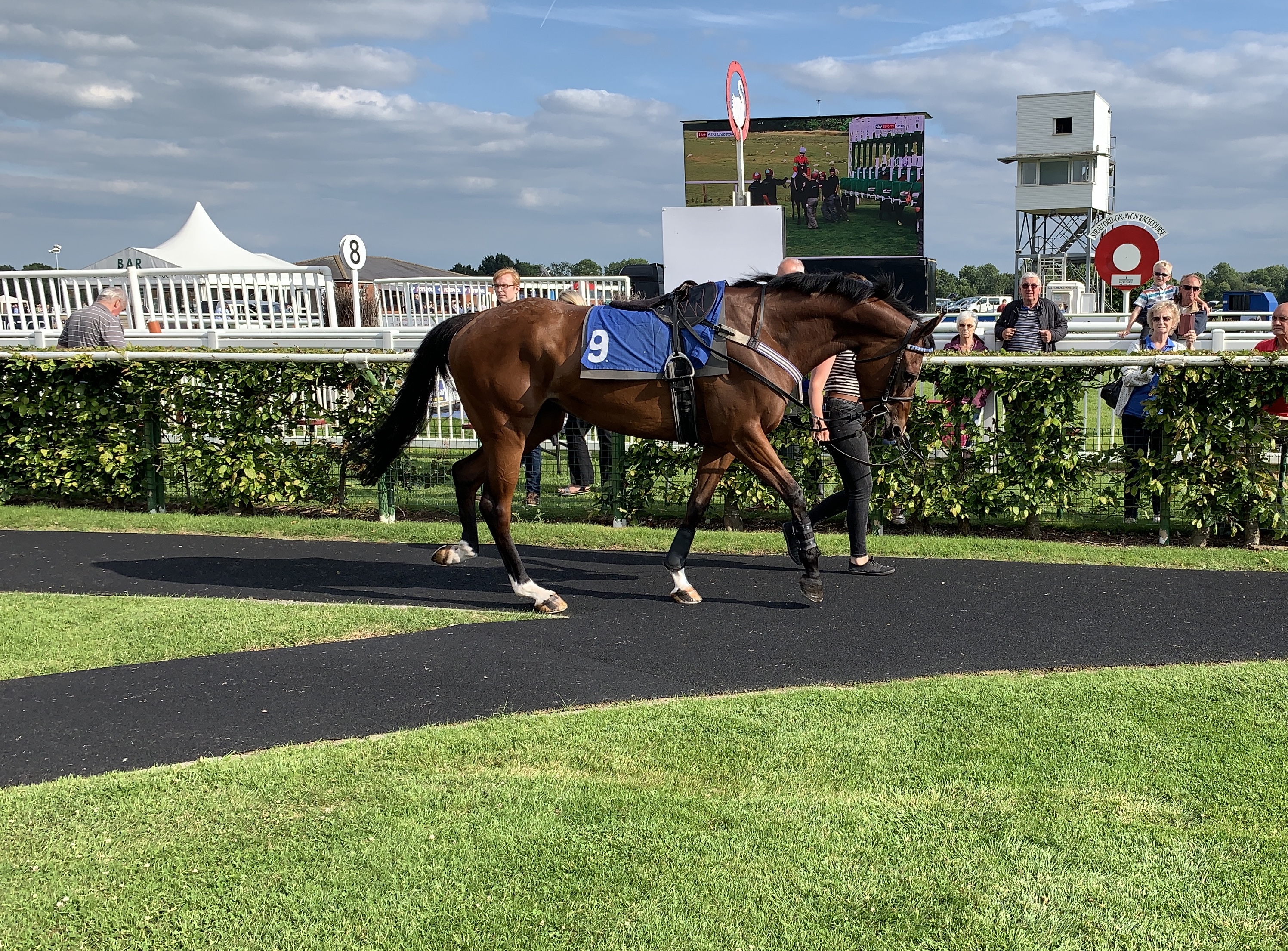 Kims Diamond