Recent Runners
Secret Melody told us he's had enough for the season and is heading out to grass. He's ran well despite not winning he's been placed over hurdles and fences in his first season of chasing. Which has surprised us all as he reacted badly to his flu jab during the the flu outbreak, so he has earned his holiday.
Salazar was running a good race until another horse jumped into the back of him, unfortunately injuring him. Time will tell if he will run again this season or not.
Kims Diamond backed up her first run with another solid run towards her handicap. She is progressing nicely.
Last chance Paddy didn't get a clear run but finished the race as a fast finishing 6th. He is learning all the time.
Well done to Sammi (pictured below) winning both Best Turned Outs.
Haymaking is now finished, we have approx 300 round bales of organic meadow hay ready for Winter.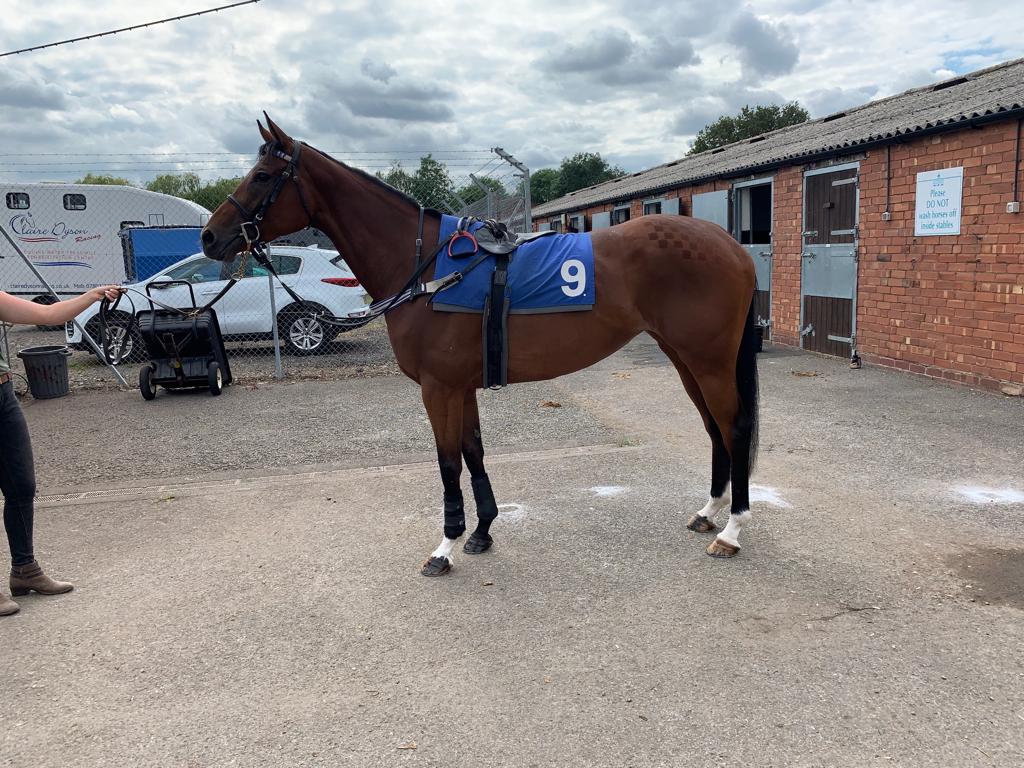 Kims Diamond at Stratford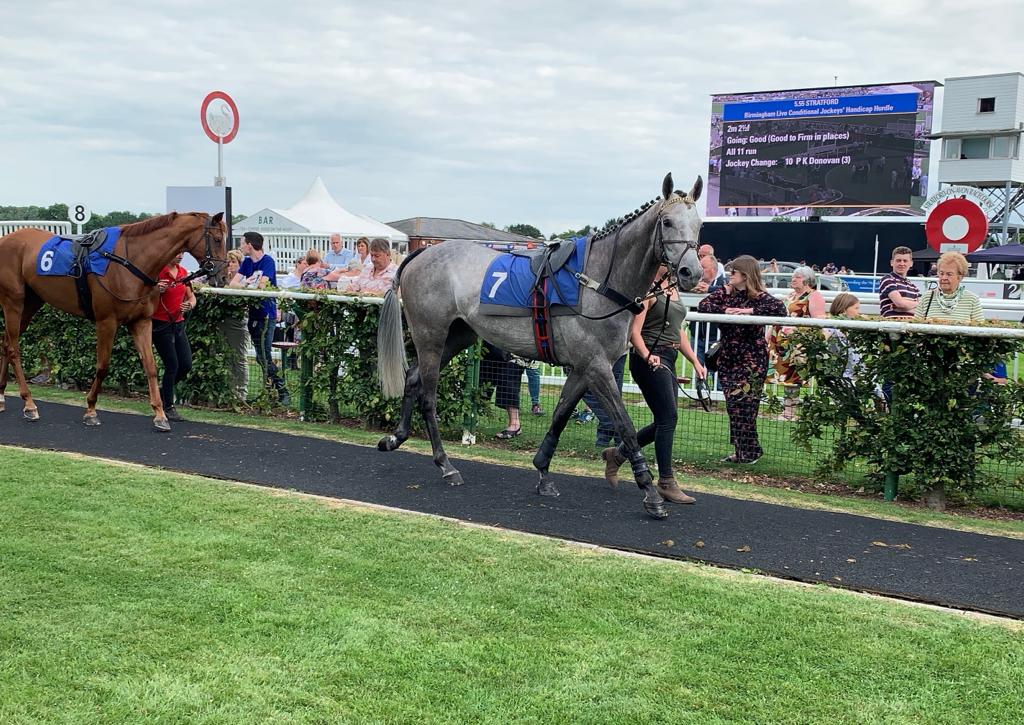 Last Chance Paddy at Stratford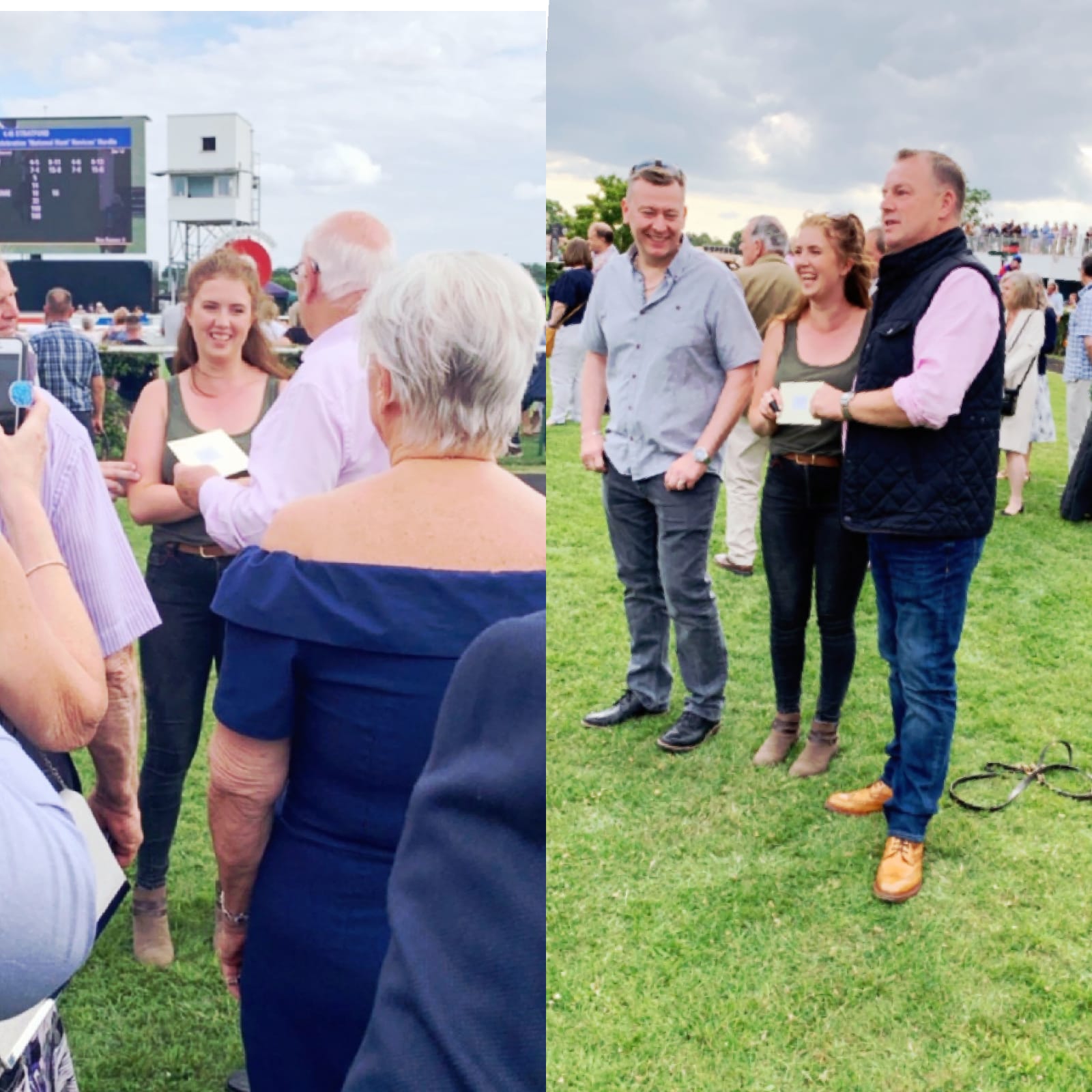 Sammi receiving her prizes for winning both Best Turned Outs